About
Our mission
The mission of The Lunch Room LLC* is to prepare high-quality, nutritious vegan food, and to demonstrate the breadth and versatility of plant-based whole foods. The Lunch Room, when possible, uses local and organic produce, makes everything from scratch from fine ingredients, and emphasizes environmental sustainability.
*The Lunch Room LLC is the parent organization of The Lunch Room Diner & Canteen, The Lunch Room Bakery & Cafe, and Detroit Street Filling Station.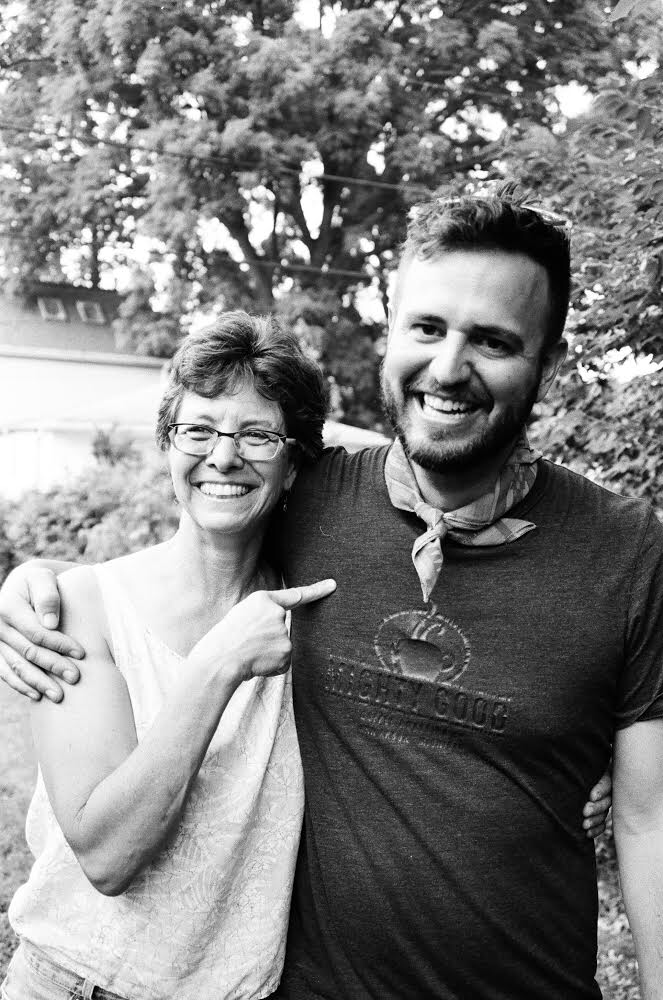 The founders and owners of The Lunch Room are Phillis Engelbert and Joel Panozzo, good friends and next-door neighbors who love cooking and serving vegan food. They share a philosophy that "work" should be the pursuit of what you love and should reflect your values and interests. Work at The Lunch Room embraces freedom, creativity, fun, egalitarianism, social justice and community.
The Lunch Room began as a twinkle in Joel's and Phillis' eye in the summer of 2010. They started out by preparing dinner parties and brunches for friends, featuring experimental vegan dishes. From October 2010 through February 2011 they hosted a series of "pop-up" dining events at local retail establishments.
The Lunch Room's next step was to open a food cart, which operated during the 2011 and 2012 seasons at the downtown Ann Arbor food cart courtyard, Mark's Carts. After completing a successful second season, The Lunch Room decided to sell the cart and move on to bigger adventures.
The Lunch Room went brick-and-mortar with a Restaurant in Kerrytown in August 2013 and added a bar a year later. A second location, The Lunch Room Bakery & Cafe, opened in February 2015 in the Huron Towers Apartments on the north side of Ann Arbor. In 2016 Lunch Room Acres was founded in Belleville, to supply fresh produce and flowers.
In August 2017 the Detroit Street Filling Station location opened in the historic Staebler Family Oil Company filling station. The space was previously occupied by Argiero's Family Italian Restaurant for 40 years. This location provides table service and accepts reservations for parties large and small. It features an outdoor patio, weekly live music, and a seasonally changing menu.